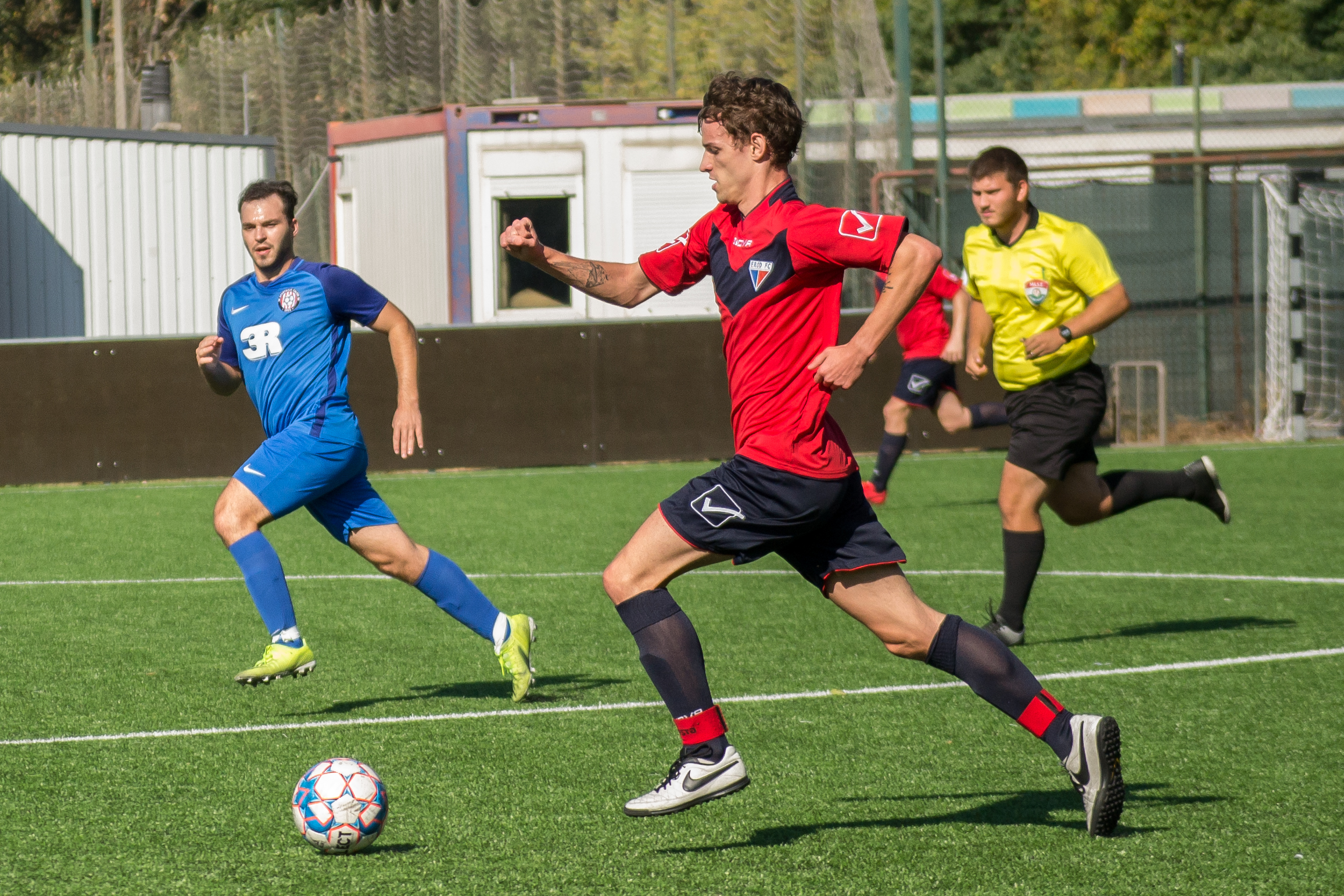 Going into this game we were unbeaten with 5 points while our opponent, Spartacus SE lost a match but still had 6 points in the league. That showed us this team will cause problems, but they were 3rd in the last season so it was always going to be tricky.
We started the match with high intensity which allowed us to take the lead. Márkóci set Szvetnik up for a goal and that calmed us down a little. After a quiet 20 minutes Szvetnik stepped up again, took the ball from the opponent and smashed it into the top right corner. This motivated us to go forward more which earned us a big lead. First Kerényi headed in Szabados' corner then five minutes later Szvetnik scored another one. However we let our guard down and conceded so the score line was 4-1 at half time.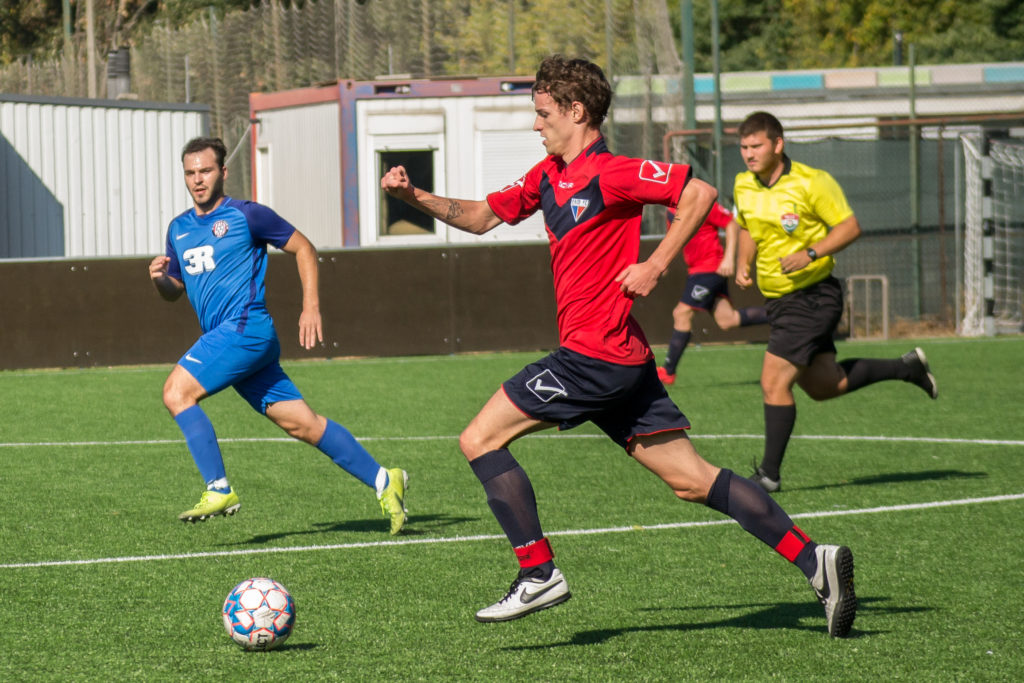 Since we had a big lead, we didn't need to push so hard and a bad decision resulted in another goal. At the end of the match however we had lots of opportunities, but many of them was wasted. It was still enough for Szvetnik to score two more from Spartacus mistakes. The last goal was still scored by Spartacus after a corner kick.
We thank 3R Spartacus SE for the match and wish them good luck in the championhsip.
Goals: Szvetnik 5x, Kerényi,
Assists: Márkóci 2x, Szabados
Photo: Vadász Péter