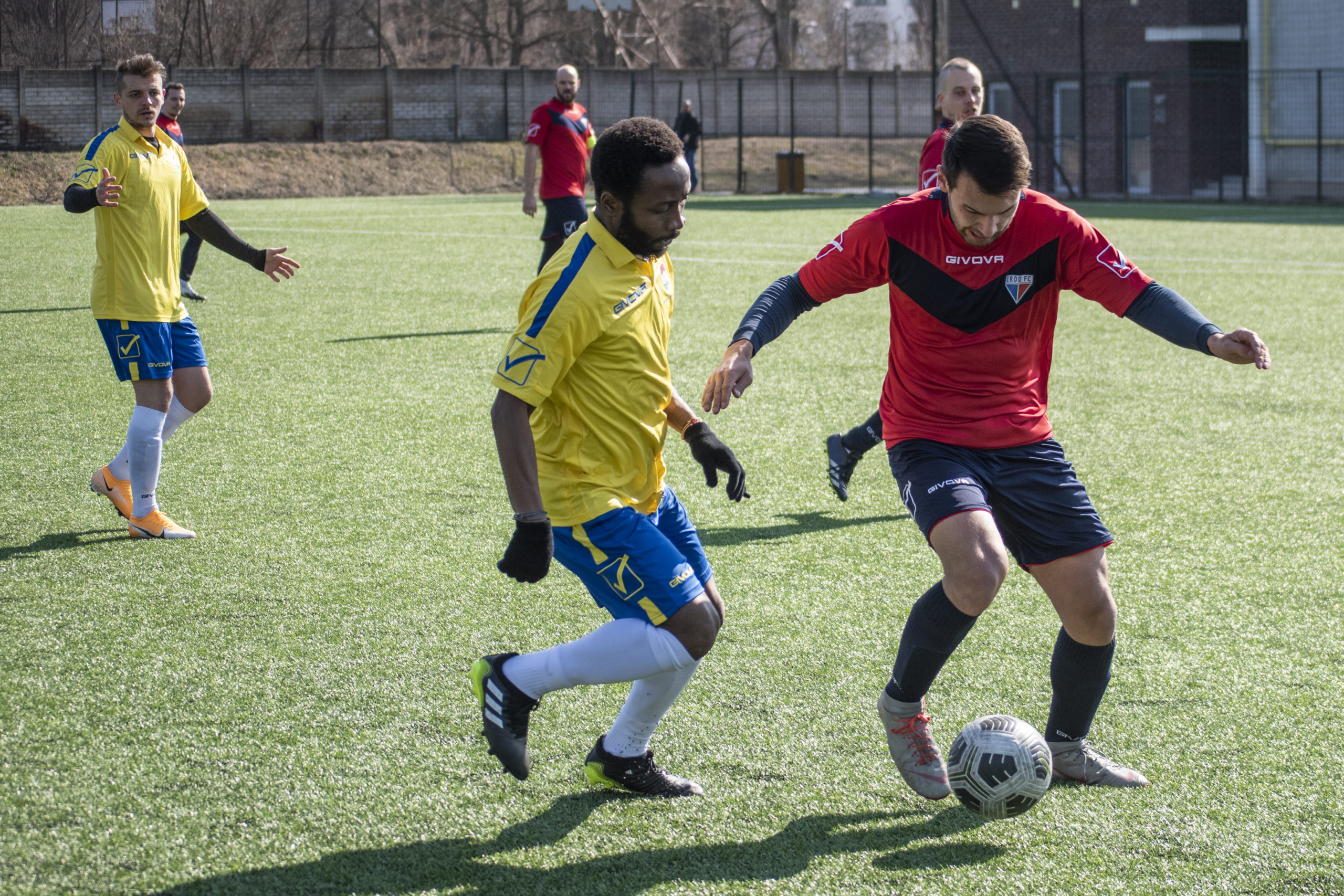 We played our first league match against the leader of our group. After playing 2-2 against them in the first round they didn't drop a single point so we knew it will be a tough test.
We started the match with a lot of energy and took the lead after just 9 minutes. Martin Juhász curled a corner on goal which surprised the keeper and the ball found it's way into the net. The early goal gave us momentum but we didn't take our two big chances. This cost us, because our opponent took contol of the match afterwards and managed to score an equalizer just before the break: a freekick from a dangerous position was bouncing around, but the opponent's striker controled it well and dinked it over our keeper. The first half then ended with a 1-1.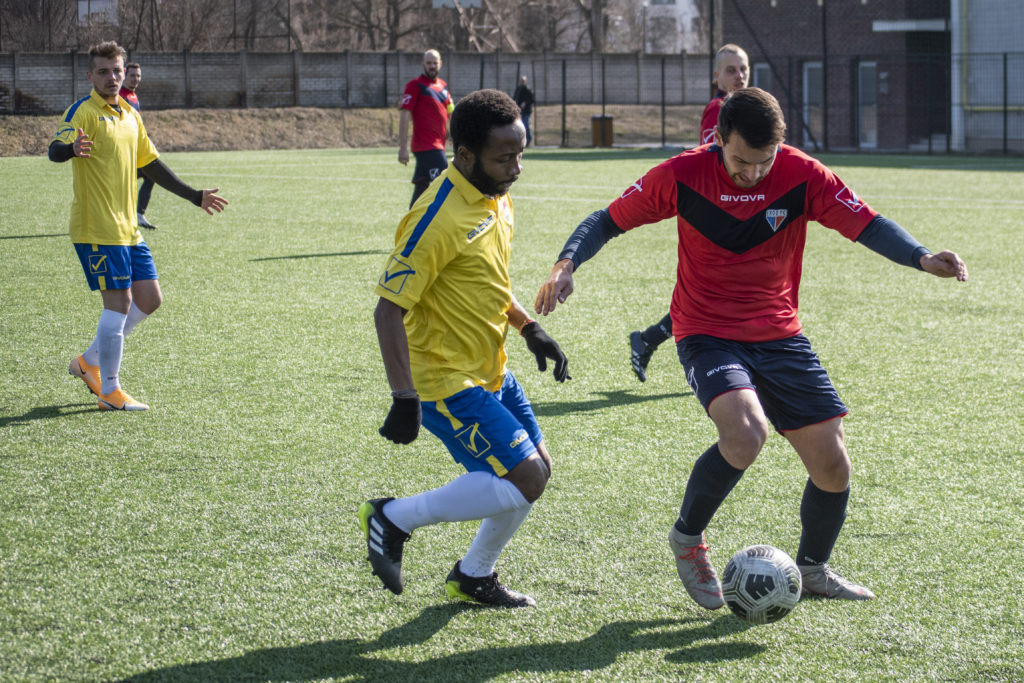 Erőd FC started the second half with a lot of intensity as well and took the lead again. Horváth won the ball, played it to Auth who quickly put the ball to the right wing. Sebők beat his opponent in a one on one situation and crossed it towards Szvetnik. A defender got to it first but he could only put the ball into his own net.
We quickly managed to score again, Tamás Horváth won the ball with a strong tackle, played it to Sebők, who played a brilliant through ball. Szvetnik used his pace, beat the keeper and easily passed the ball into the open net. From this point our main focus was to be solid defensively, we didn't allow Zöld-Fehérek SE a lot of chances, but Balázs Száz saved the few shots that were dangerous to us, which helped us greatly in the end. We won a lot of headers, showed a real hunger for victory with many tackles and blocks, everyone took their part in this three points.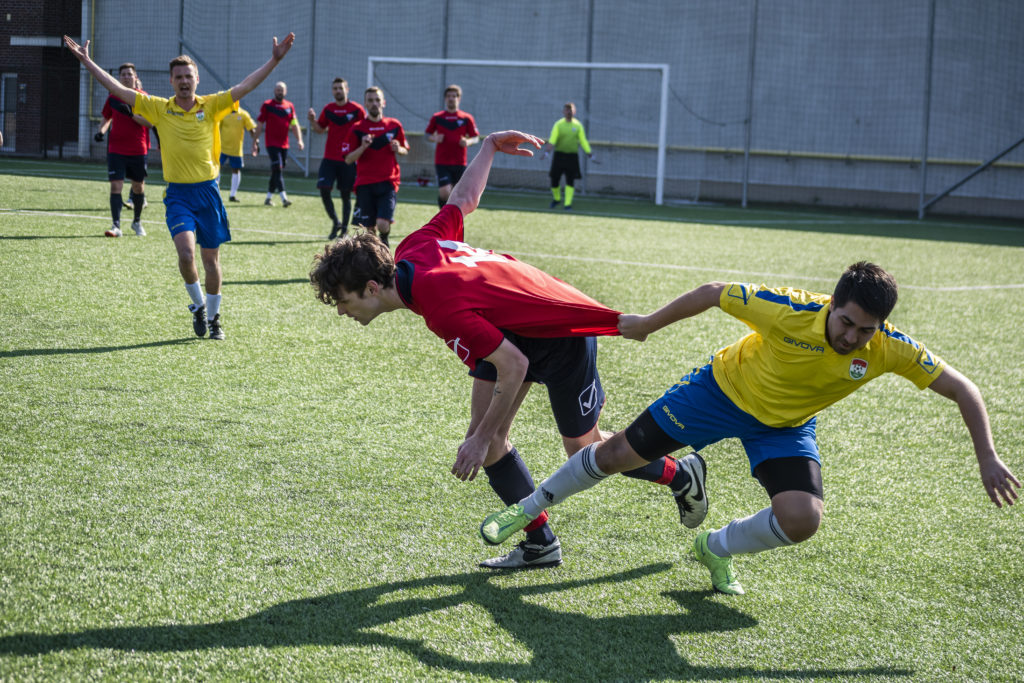 Our opponent showed a lot more quality than an avaraget 4th level side in Budapest. They are stronger mentally and physically, have more technique and tactical awareness which makes them a very difficult team to play against on this level. We are immensely proud to say we are the only team Zöld-Fehérek SE could not beat this season, since they literally beat everyone else in the first 13 rounds. They have the ability to do it again from what we have experienced against them.
We thank Zöld-Fehérek SE for the match and wish them good luck in the championhsip.
Goals: Juhász, Szvetnik, own goal
Assists: Sebők 2x